When you go to Normandy and make the effort to visit Le Mont Saint Michel then you have to shoot during last light, if you are a photographer. Which is what I did. We had an extraordinary day and the last light was really good. There were not so many shots but the few are sufficient.
Going to that place is a must. I must admit, I really do love mont saint michel.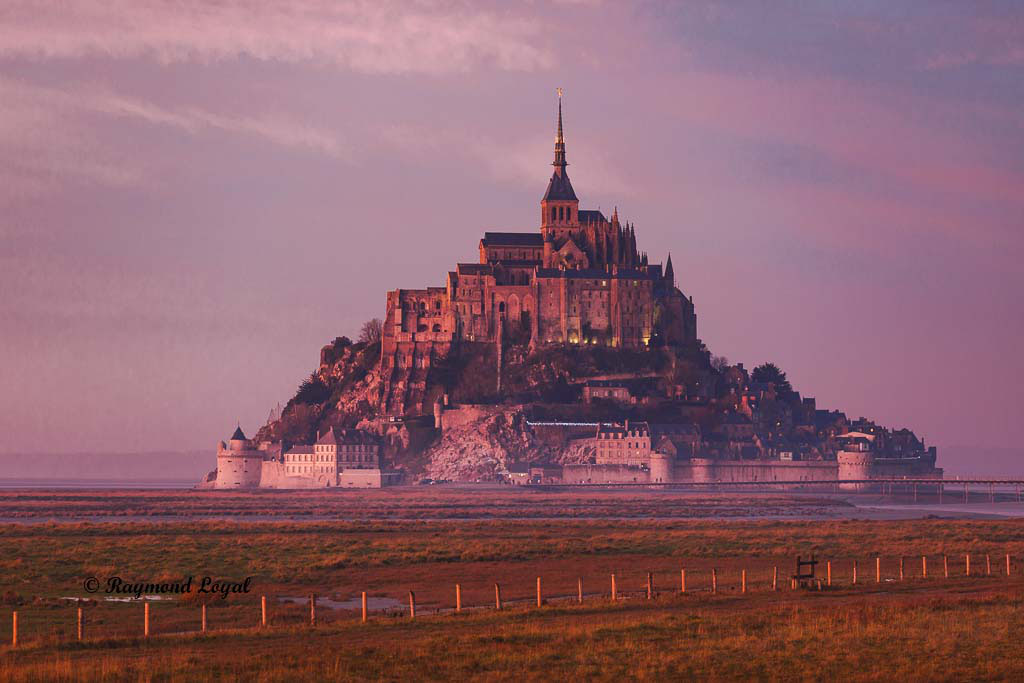 ---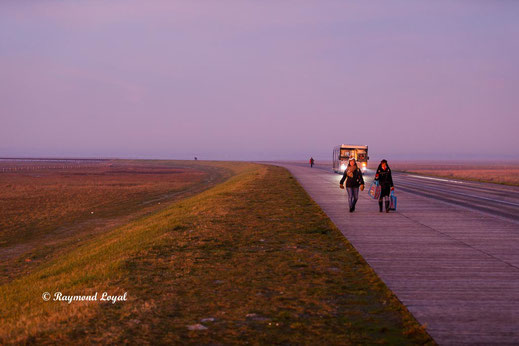 going home for the day, in the background you can see hotel compound; below.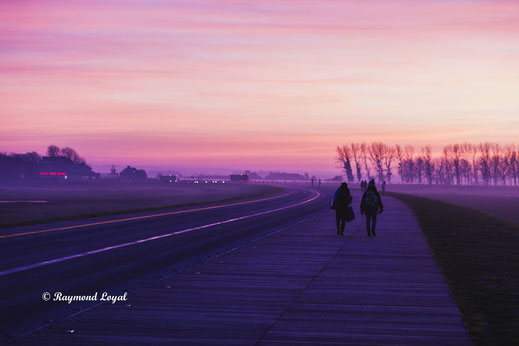 People returning from Le Mont Saint-Michel by bus and on foot.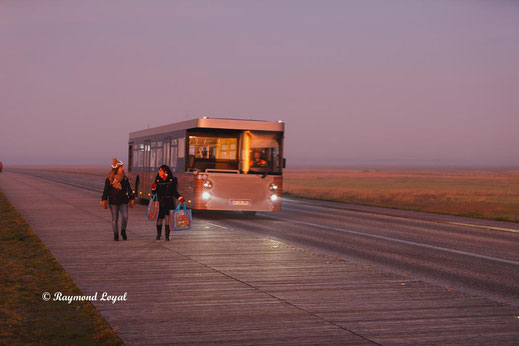 The light was changing fast during sundown at the Baie du Mont Saint-Michel. We only shortly decided to go out and have a last look at the monastery. It was gorgeous. And, not to have gone there would have been such a miss. A dream for any photographer and also for anyone, simply loving nature.